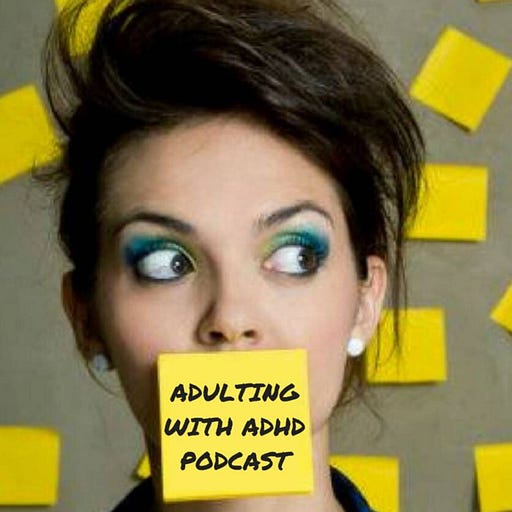 Feb 14 • 23M
94 - ADHD & Binge Eating with Katy Weber
We don't talk enough about women with ADHD, especially the impact hormones have on mental health. Former journalist and current ADHD'er Sarah Snyder unpacks this topic through patient stories, expert interviews and personal narrative.
In this episode, I discuss ADHD and Binge Eating with Katy Weber. Katy is a certified holistic coach who coaches ADHD women (has ADHD herself) and is the author of Worth It: A Journey to Food & Body Freedom. Check out Katy's Women & ADHD podcast!HIGHLIGHTS
Katy explains what binge eating is and how she first connected it to her ADHD 

How ADHD and food have impacted Katy's life, and how she came around to helping others with those challenges

Why binge eating is so common among people with ADHD

How to break free from the binge eating/dieting lifestyle

Where listeners can connect with Katy
👋 Thank you for checking out The Adulting With ADHD Podcast. If this content has brought you any value, please consider thanking me by leaving a review on your listening app of choice.