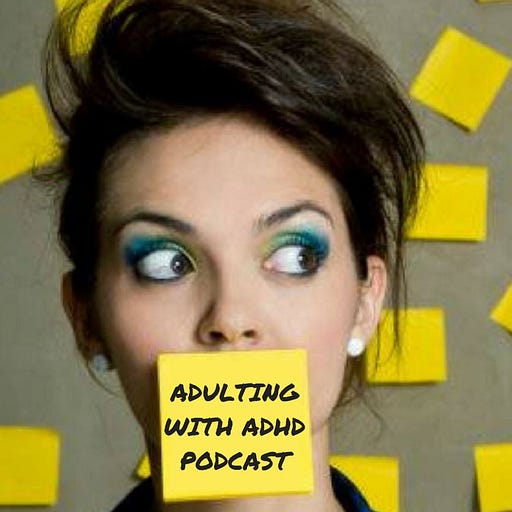 Oct 4, 2021 • 20M
69 - Empowered Menopause: Balancing Your Hormones
We don't talk enough about women with ADHD, especially the impact hormones have on mental health. Former journalist and current ADHD'er Sarah Snyder unpacks this topic through patient stories, expert interviews and personal narrative.
In this episode, I'm joined by wellness coach Eileen Franco who shares how going through perimenopause impacted her corporate career. She now uses her experience to empower people going through menopause.  Climbing the Corporate Ladder
In 2017 Eileen was promoted to become a program manager. It was a stressful time because the company had gone through a time of restructuring.  At the same time, Eileen entered into perimenopause. She explains the start of perimenopause created a lot of chaos in her life. 
Chronic Stress & menopause
Eileen says her body gave out, she had insomnia, depression, and anxiety. As she started to recover, Eileen decided to train as a wellness coach.
After a doctor told her she just had to put up with the symptoms of perimenopause she was determined to find a different way of managing.
Hormonal imbalance
Eileen recommends getting your hormones tested to understand what's going on. She says stress is one of the biggest culprits to the difficulties many of us face. She explains how stress impacts the parasympathetic system and why it's important to address stress levels. 
Highlights
4:15 Eileen discusses stress and hormones
8:30 The role of progesterone in anxiety 
10:20 Balancing hormones 
15:20 Lifestyle changes for managing menopause 
Eileen's Links
About The Adulting With ADHD Podcast
It's not just you – we aren't talking enough about ADHD and hormones. There are so many things I wish I had known about hormones and ADHD earlier. They play such a fundamental role in the human body, deeply impacting a person's life at all of their life stages.
As a former journalist and current ADHD'er, I unpack this topic through patient stories, expert interviews, and personal narrative.
With new episodes biweekly on Wednesdays, The Adulting With ADHD Podcast covers a variety of ADHD hormone topics including puberty, menopause, perimenopause, PMS, PMDD, and more. Why aren't we talking about this more? What do you do if you find yourself struggling with ADHD and hormones? We discuss this and much more.
Need basic info about ADHD and hormones? Get the free quick guide at https://adultingwithadhd.com/hormones.