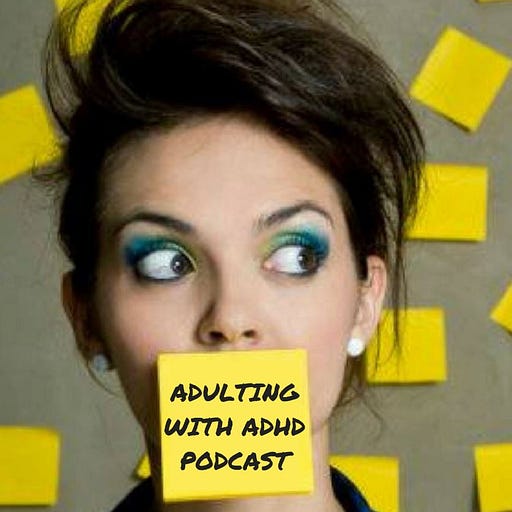 Dec 27, 2021 • 21M
75 - Racism in Healthcare: A Conversation with Sonia Lewis
We don't talk enough about women with ADHD, especially the impact hormones have on mental health. Former journalist and current ADHD'er Sarah Snyder unpacks this topic through patient stories, expert interviews and personal narrative.
In this episode, I'm joined by an anti-racism specialist and founder of ASCRIBE Educational Consulting, Sonia Lewis, to talk about racism in healthcare.  Inequality in our hospitals
Sonia is a trained doula and mom so she knows a lot about childbirth. She shares how many people of color find it challenging to articulate their needs when they seek medical treatment. She recommends people articulate their needs and make sure they document anything that happens during a consultation. 
What does a 'just' health system look like?
Sonia describes a just health system as one where everyone has access. Equality means it does not matter what your status is, you are treated with the same level of care as everyone else. 
She also believes bedside manner is key, if a healthcare professional listens to their patient it creates a far better experience. Being your own advocate and feeling like you have agency are also important components to a fair system. 
Don't miss this important conversation about what we can all do to create a fairer system. Sonia shares one of her most challenging situations in a hospital and what she did to demand a good outcome. 
Sonia's Link
About The Adulting With ADHD Podcast
It's not just you – we aren't talking enough about ADHD and hormones. There are so many things I wish I had known about hormones and ADHD earlier. They play such a fundamental role in the human body, deeply impacting a person's life at all of their life stages.
As a former journalist and current ADHD'er, I unpack this topic through patient stories, expert interviews, and personal narrative.
With new episodes biweekly on Wednesdays, The Adulting With ADHD Podcast covers a variety of ADHD hormone topics including puberty, menopause, perimenopause, PMS, PMDD, and more. Why aren't we talking about this more? What do you do if you find yourself struggling with ADHD and hormones? We discuss this and much more.
Need basic info about ADHD and hormones? Get the free quick guide at https://adultingwithadhd.com/hormones.
Show highlights
7:30 A just health care system is equitable in the sense everyone has access 
10:00 It's incredible that we have been allowed, especially in this country to lead every industry around the world, but other countries are getting it right.
15:00 And I proceed to have my last baby all by myself. I brought him up onto my chest. I reached over, I had enough time and wherewithal in my mind. I reached over and grabbed my cell phone out of my bag.
Show edited by HK Productions