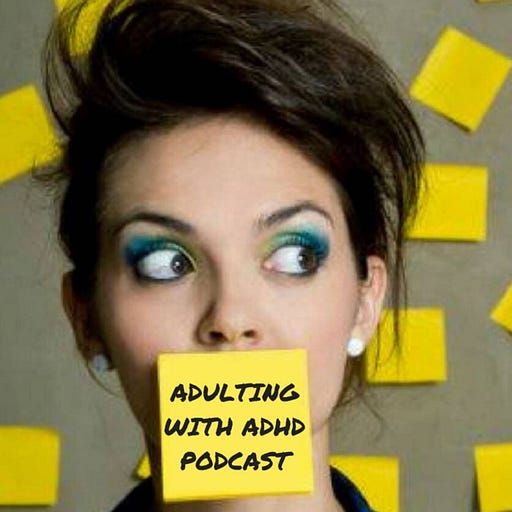 Mar 7, 2022 • 18M
80 - Menopause & Mindfulness with Clarissa Kristjansson
We don't talk enough about women with ADHD, especially the impact hormones have on mental health. Former journalist and current ADHD'er Sarah Snyder unpacks this topic through patient stories, expert interviews and personal narrative.
In this episode, I'm joined by Clarissa Kristjansson, a menopause health coach and mindfulness practitioner.  Menopause & Work
Clarissa worked in corporate roles for three decades and when she went through menopause her mental health suffered. 
A self-described high functioning anxiety sufferer, she had managed her job. Until menopause hit. 
Clarissa explained when she started to go through menopause she wasn't sleeping well, her anxiety was worse, and she no longer coped with things like she used to. 
Her tipping point came early in a new role where she realized it was not the job for her. 
Mindfulness & Menopause
Clarissa has found mindfulness has helped her navigate the highs and lows of menopause. Women/ people can be in menopause for years, Clarissa pointed out learning to be in the moment can help accept this. 
A different outlook on menopause
Menopause has been a taboo topic, many have no idea what to expect when they start experiencing changes. 
Clarissa says she likes to reframe the way menopause is viewed. For some people who may have been parents, they can view it as their time. Or as motivation to take a chance and change things. 
Don't miss the full conversation! 
Clarissa's Link https://clarissakristjansson.com/
About The Adulting With ADHD Podcast
It's not just you – we aren't talking enough about ADHD and hormones. There are so many things I wish I had known about hormones and ADHD earlier. They play such a fundamental role in the human body, deeply impacting a person's life at all of their life stages.
As a former journalist and current ADHD'er, I unpack this topic through patient stories, expert interviews, and personal narrative.
With new episodes biweekly on Wednesdays, The Adulting With ADHD Podcast covers a variety of ADHD hormone topics including puberty, menopause, perimenopause, PMS, PMDD, and more. Why aren't we talking about this more? What do you do if you find yourself struggling with ADHD and hormones? We discuss this and much more.
Need basic info about ADHD and hormones? Get the free quick guide at 
.
Show highlights
2:56 I probably now realize many years down the road that I was an anxiety sufferer, but I was very good at hiding it. 
4:32 But by that stage, I thought I was going to be stuck here in cities, something terrible was going to happen.
And then I had a panic attack at work, and that really was the tipping point. 
12:00 It all sounds so bad if we only think about the symptoms, but the good side is that we get up, the changes are to reframe.