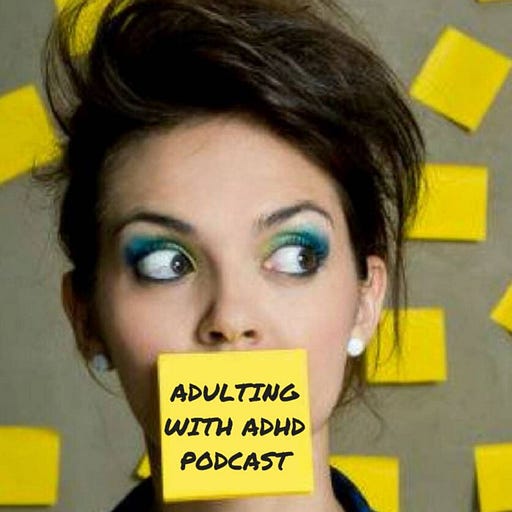 Jun 13, 2022 • 19M
87 - Trauma, ADHD & Tapping with Theresa Lear Levine
We don't talk enough about women with ADHD, especially the impact hormones have on mental health. Former journalist and current ADHD'er Sarah Snyder unpacks this topic through patient stories, expert interviews and personal narrative.
[Pssst … To access the podcast archives, visit patreon.com/adultingwithadhd.]
In this episode, I'm joined by ADHD'er Theresa Lear Levine, a practitioner of the emotional freedom technique (EFT).
Highlights:
How Theresa's ADHD struggles and trauma inform her work as an EFT coach.

What is EFT and how it works.

How Theresa's EFT work impacts her ADHD symptoms.

The most impactful learning Theresa has about ADHD and trauma.
Mentions/links: